Professional Sandblasting Service Provider Melbourne
Are you looking for a professional sandblasting service in Melbourne? At Melbourne Industrial Coating, we have solutions for every type of material, including glass, metal and wood. We effectively prepare surfaces to combat corrosion, settling of toxic chemicals, as well as wear and tear to save you a lot of money and time.
We offer an extensive range of commercial and industrial sandblasting services for almost every type of substance and surface. Whether it be your car, your boat, farming, gym or any other industrial equipment, our team will be there to help your out. We have expertise in eliminating unwanted substances from your equipment's surface. In order to protect your machinery from erosion, we only use high-quality abrasive materials. Being among excellent sandblasting services in Melbourne, we offer classic finish and friendly assistance at affordable prices.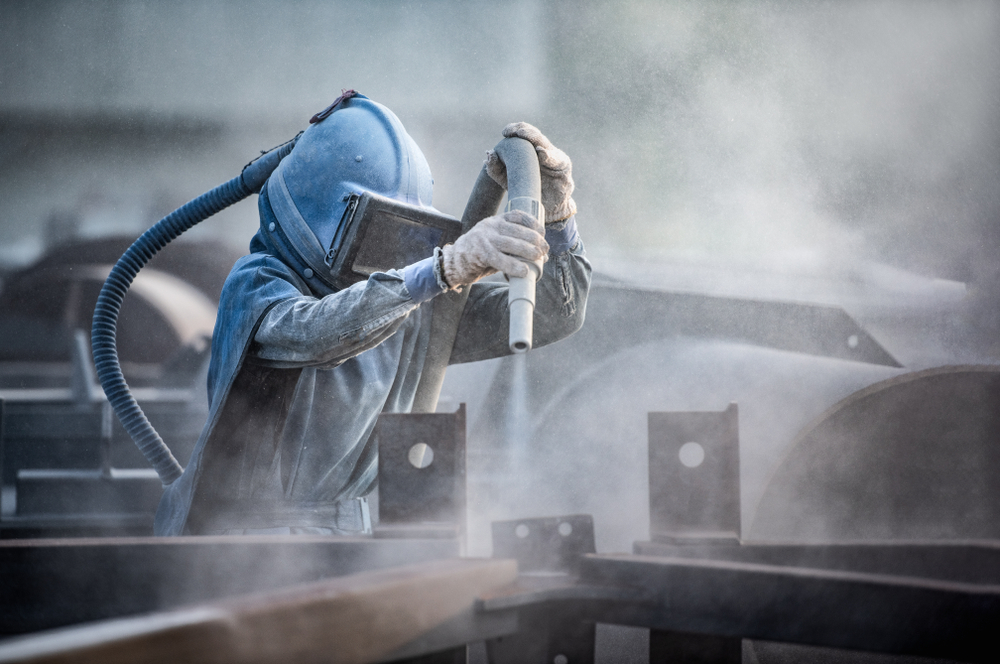 Melbourne Industrial Coating offers environmentally friendly cleaning services that are to be done prior to surface treatment. This technique is usually performed to prep up the surface of the machine or equipment. Any contaminants or debris is removed with effective sandblasting. We employ safe methods of abrasion using compressed air or high steam against uneven surfaces to smoothen them. The abrasive grit that we use does not harm the material, but rather it enhances the surface finish. Hence, the next steps of the process face fewer challenges.
Best Quality Sandblasting in Melbourne
Melbourne Industrial Coating has been a prominent part of the sandblasting industry for years. We offer standard finishing to the material surface and the best high-quality sandblasting service in Melbourne. Our experts will help you get your finished product faster and at low prices.
We are an excellent sandblasting service for all your industrial and commercial material preparation needs. Being equipped with the latest knowledge, tools and machinery to deliver a quality finish without damaging your surface, we ensure that our customers get value for their money. Only a professional can understand and apply different strategies on different materials to prepare them for coating or painting. We offer services to industrial, commercial, civil, infrastructure, vehicle, domestic or any other material that needs priming before coating.
If you are on the lookout for excellent sandblasting service in Melbourne that professionally deals with your equipment, Melbourne Industrial Coating is here to help. Our team provides a smooth finish to your equipment and different surfaces eco-friendly without causing any damage. Call our dedicated team on 0403 842 287 or email us at [email protected] for affordable sandblasting services.